by Elizabeth Childs.
Hi Everyone,
I hope this note finds you all having a wonderful start to November after a fun and appropriately spooky Halloween! This came in my inbox today and I wanted to share it in case it is of interest to any of you. It sounds like it will be a good workshop!
November 29, 2023 @ 9:00 am – 12:00 pm
Session Description:
The climate crisis,
The climate crisis, lasting impacts of the global pandemic, and related social inequities point to the need for education that teaches compassion and care for the planet. Climate change and its social impacts have necessitated a re-think of traditional pedagogies. University educators are faced with the challenge of not only engaging learners in these conversations but also supporting and addressing the range of emotions and pedagogical complexities that involve socio-scientific realities. Climate-kind pedagogy (CKP) cultivates climate- and justice-informed approaches and promotes the practice of kindness in educational settings. The framework for CKP addresses values reflected in syllabus and course planning, teacher attitudes, activities, tools, evaluation strategies, and expected outcomes. It is grounded in a commitment to confronting oppressive practices and supporting students from all cultural backgrounds while honouring lived experiences and cultural knowledge.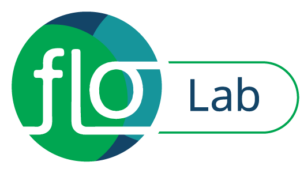 In this three-hour Facilitating Learning Online (FLO) session, you will be introduced to the novel CKP framework and its practical features. You will also explore key approaches to giving learners the competences for collaborative problem solving and decision making while encouraging action for ecology and cultural diversity. You will engage with tangible examples of CKP and explore ways to incorporate it in your own practice.
 Read more here
Have a great week and we will speak soon.
Ciao,
Elizabeth